Kaspersky Internet Security 3 + 1 User
What's in the Box: Kaspersky Internet Security
Brand: Kaspersky
Quality: Brand New
Form Factor: Antivirus
Real-time protection against computer viruses, spyware Trojans, rootkits and more.
Product Description
Kaspersky Internet Security 3 User( Plus 1 Free License)
Product Overview
In this digital world where everything revolves around technology, the protection of your important information is what you require. You will not only try to protect them but also try to give your operating system its ultimate working capacity by deleting all the unwanted materials. Now get the ultimate protection for your system with Kaspersky Internet Security will allow your computer to be totally secure and will let you work with no interruptions.
Key Features
Kaspersky Internet Security has 1 Year of validity from the installation date. Besides, it will provide you unique safe money technology, anti-banner, virtual keyboard, instant safety checks, URL advisor, system watcher, two-way firewall, automatic exploit prevention, smart updates, anti-phishing, cloud-based protection, trusted applications mode and more such services.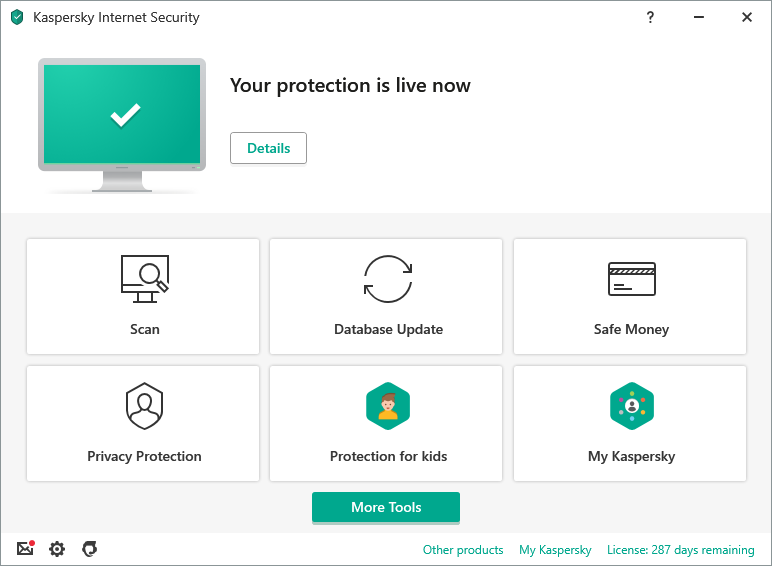 System Requirements
It is compatible with Microsoft Windows XP Home Edition SP3 or higher, Microsoft Windows XP Professional SP3 or higher, Microsoft Windows XP Professional x64 Edition SP2 or higher, Microsoft Windows 7 Home Basic/Home Premium/Professional/Ultimate (x32 and x64) SP1 or higher, Microsoft Windows 8/Windows 8 Pro/Windows 8 Enterprise (x32 and x64).
Hardware Requirements
The hardware will work better with Microsoft Windows XP: 800 MHz or higher, Microsoft Windows Vista/7/8/8.1: 1 GHz or higher, RAM – Microsoft Windows XP: 512 MB, Microsoft Windows Vista/7/8/8.1: 1 GB (32 Bit) or 2 GB (64 Bit).
Anti-Theft Service
This Kaspersky antivirus has an anti-theft service that will keep you safe from falling prey to suspicious activities. Moreover, it will provide you an improved user interface, gamer mode, network attack blocker, anti-blocker, robust anti-spam protection, dangerous website alerts, optimized PC performance and protection against screen lockers.